About ATPI
Olympic Game Tokyo 2020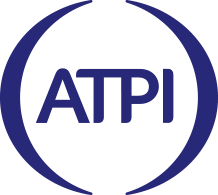 The ATPI Group delivers world-leading corporate travel and events solutions to organisations operating in a variety of specialist sectors around the world. The aim that unites every brand, sector, service and strategy is to deliver what really matters to every single one of our customers. Comprising of ATPI Corporate Travel, Direct ATPI, ATPI Marine & Energy, ATPI Corporate Events and ATPI Sports Events, the ATPI Group combines decades of experience and specialist expertise with innovative technology and a global network to provide our customers with what matters most.

The sports specialist of choice for sports federations, organising committees and corporate businesses around the world, expertly translating your brand values into an unforgettable sporting experience.
Find out more about ATPI Sports Events
---

A comprehensive events management solution, comprising of 25 years of experience, a global network and purchasing power, proprietary technology and team of events specialists and creating events that your guests remember for a lifetime.
Find out more about ATPI Corporate Events
---

ATPI Corporate Travel is one of the world's leading brands in corporate travel management. By providing support to travellers, insight to key stakeholders and value to the bottom line in a way that enhances every corporate's unique culture, we ensure that your organisation gets to where it needs to be and can focus on what it needs to do.
Find out more about ATPI Corporate Travel
---

A powerful global corporate travel solution for multinational organisations, offering access to an unbounded network that supports your travellers, informs your strategy and delivers tangible results.
Find out more about Direct ATPI
---

An international leader in providing travel solutions to the energy and shipping sectors, operating 24/7 across the globe, and putting cost effectiveness, flexibility and safety at the forefront of every decision.
Find out more about ATPI Marine & Energy
---